If tech leads to anxiety more often than serenity, the VR Live Mandala Experience may alter your state of mind. But you'll need to dash to Allapattah Tuesday to partake.
Hands in the controls, VR headset strapped on, you're ready to climb the Himalayas and enter the Temple of the Tilting Buddha.
CREATE
Create and showcase your projects during monthly screenings, in the curated gallery, or in our annual interactive festival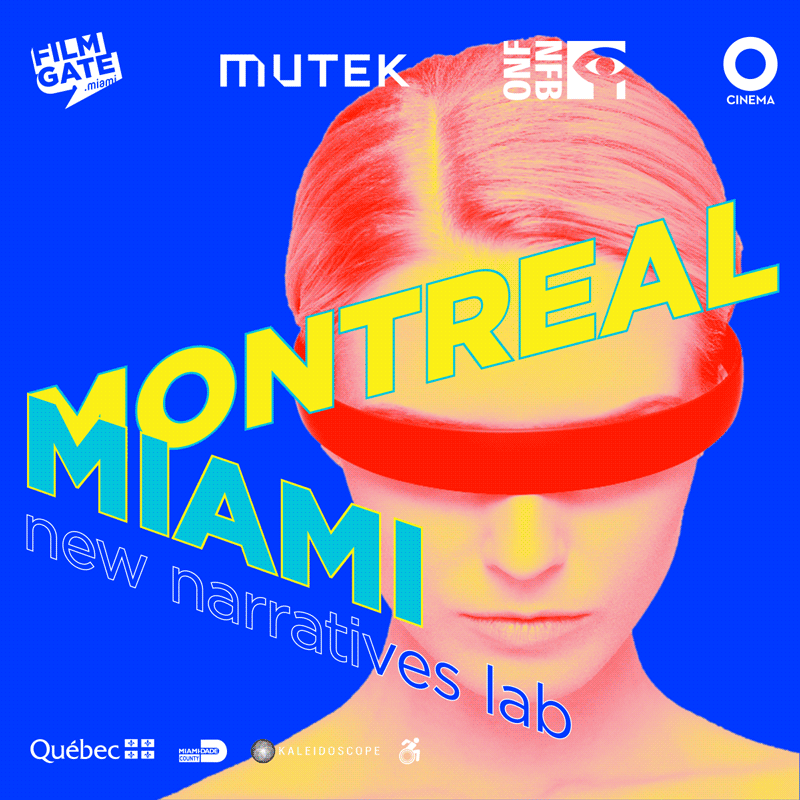 Montréal/Miami New Narratives Lab
The Montréal / Miami New Narratives Lab is a cross-cultural exchange between creative storytellers, organizations, and innovative technology industries, in pursuit of exploring the future of storytelling in augmented and mixed reality. It is also an opportunity to combine our efforts across the borders and continue the work of gender parity in the global tech industry.
FilmGate Miami's reimagined actor, writer and industry meetup at the FilmGate Studios in Downtown Miami. Our mission is to craft, critic and expand works and performances, coming from South Florida. Special guests will include casting agents, filmmakers and distinguished media industry members. This weekly event will feature a read-through of screenplays and welcomes industry professionals to witness the talent Miami has to offer.